2018

Cadillac

CT6 Sedan

RWD
Are you searching for a perfect sedan in Lansing or near Grand Ledge? The new 2018 Cadillac CT6 Sedan has arrived at Suburban Cadillac of Lansing! You will be amazed to know that this vehicle comes with sophisticated safety technology like the pedestrian collision mitigation technology which detects pedestrians ahead on the road or the night vision system that uses thermal technology to alert you to any potential hazards in the dark. The Cadillac CT6 Sedan, available in Lansing, is fitted with refined specialty seats that have unique seat contours and provide cushion and support, along with a generous rear legroom. It is equipped with airbags that have the passenger sensing technology, automatic safety belt tightening, and forward collision alert system that detects an imminent crash. Browse our huge inventory online. To learn more, give us a call at (517) 507-4921 or visit our Lansing Cadillac CT6 Sedan dealership near Grand Ledge today!
Lease New as low as $464/mo*
Select 2018 Cadillac CT6 Sedan
$464/month for 36 months. $989 due at signing
Take Delivery By

11-30-2018
$989 down plus tax and fees.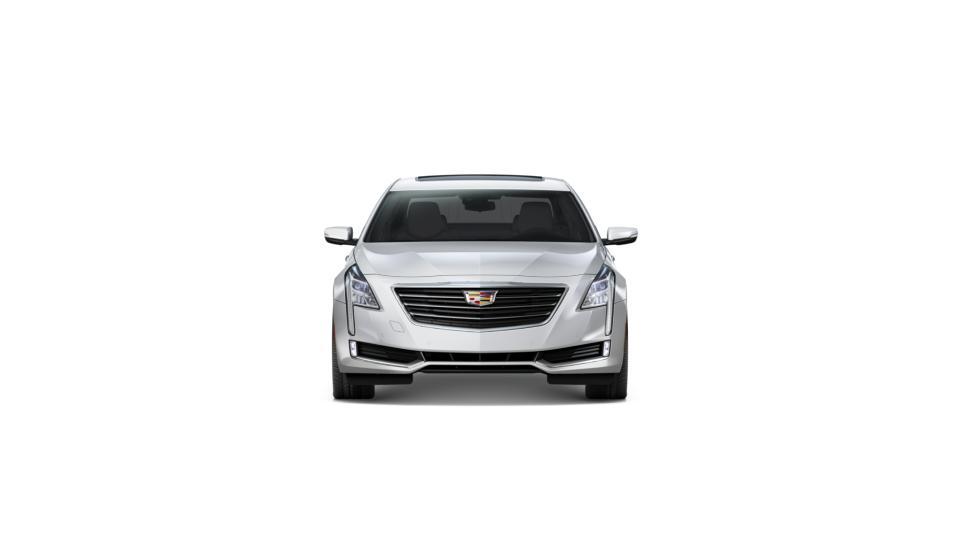 WIT TO MATCH ITS CHARM
The CT6 enhances your journey with cutting edge innovations that keep you moving forward. Available guidance technologies enhance your awareness behind the wheel, while integrated connectivity and intuitive interfaces elevate the experience for you and your passengers.
GO CONFIDENTLY
Peace of mind. The CT6 is equipped with an array of sophisticated safety technologies that anticipate and outwit the road ahead. Radar, cameras and ultrasonic sensors detect potential hazards—assisting you in avoiding collisions—so you can feel reassured every day. Every drive.
EPITOME OF PRESTIGE
Exclusive to CT6 Platinum. A distinguished front grille, sweeping exterior lines, and 20-inch alloy wheels set it apart. Inside, 34-speaker Bose Panaray
®
audio, Rear Seat Infotainment and UltraView
®
Panoramic Sunroof set an elevated scene. And with every seat featuring adjustments for recline, temperature and massage, CT6 Platinum proves no detail was overlooked.
REFLECTS YOUR CONFIDENCE
Strength and style are complemented by a powerful stance and iconic vertical lighting. Lines, curves and sweeping planes seamlessly mesh to create a look that is both hard to resist and impossible to mistake.
METICULOUS IN EVERY DETAIL. UNRIVALED AS A WHOLE.
The CT6 interior features unmatched attention to detail. From the choice of materials to the care with which they're tailored, Cadillac designers have embraced an uncompromised level of craftsmanship intended to drive your senses forward.
REFLECTS YOUR CONFIDENCE
Strength and style are complemented by a powerful stance and iconic vertical lighting. Lines, curves and sweeping planes seamlessly mesh to create a look that is both hard to resist and impossible to mistake.
2018 CT6 PLUG-IN
The CT6 PLUG-IN signals Cadillac's commitment to innovative automotive goals. Fitted with a high-output 2.0L Turbo 4-cylinder engine, a Lithium-ion battery and an Electric Variable Transmission (EVT), it combines responsive performance, precision engineering and one of the world's most advanced hybrid technologies to change the expectations of what a hybrid can be.
NIGHT VISION
Experience fewer surprises after the sun sets. The Night Vision system uses thermal technology to alert you to people and large animals ahead of you in the dark, making you aware of potential hazards before it is too late.
AN INTELLIGENT INTERIOR
The CT6 PLUG-IN enhances your journey with purposeful innovations that are seamlessly integrated for intuitive use. Inside you will find a wide variety of hybrid interfaces to help you maximize efficiency without sacrificing performance. Its active safety technologies help increase driver awareness, while interior connectivity adds another level of indulgence for both the driver and passengers.
EFFICIENT POWER AT YOUR COMMAND
Make no mistake: the CT6 PLUG-IN is a performance vehicle. Yet, it has been created with innovative hybrid technology that makes it more efficient than a traditional 4-cylinder. The CT6 PLUG-IN delivers seamless power by automatically switching between electric and gas propulsion systems depending on your driving style. And on the road, the total system offers 335 horsepower and 432 lb-ft of torque for smooth, spirited acceleration.
METICULOUS IN EVERY DETAIL. UNRIVALED AS A WHOLE
Inside the CT6 PLUG-IN, you'll find an interior that has been expertly crafted with the highest quality materials and an unrelenting eye for detail. Designed to stimulate your senses—whether you drive, or are driven—the CT6 PLUG-IN is a prestige sedan in a class of its own.
ELEGANCE, STRENGTH AND STYLE
Hard to resist, impossible to ignore. The low stance and sweeping lines of the CT6 PLUG-IN are complemented by bold features like the iconic signature vertical lighting elements and integrated rear spoiler. The result is a look that is at once completely new, and distinctively Cadillac.
Cadillac CT6 Sedan in Lansing
Searching for a luxury sports coupe ? Suburban Cadillac of Lansing has you covered. With features including lightweight architecture, advanced aerodynamics, as well as two impressive engine choices, Lansing drivers, the Cadillac CT6 Sedan delivers the body of an athlete within a finely-tailored suit. No other coupe available combines the exceptional luxury features and fun-to-drive nature of the Cadillac CT6 Sedan. Visit our Lansing dealership to see the new Cadillac CT6 Sedan with our experienced staff. At Suburban Cadillac of Lansing, we are happy to help. Let's get you into your dream car. See us today to learn more about the Cadillac CT6 Sedan in Lansing. We take pride in being your local Cadillac CT6 Sedan dealer in Lansing. The driver focused interior creates a refined atmosphere for a pleasurable journey.